Fukubukuro / Lucky Bag: a Japanese New Year's tradition.
It's that time of year again! Time for literally the best sale in jiujitsu. Every year, without fail, we smash out our Lucky Bags on New Years Day.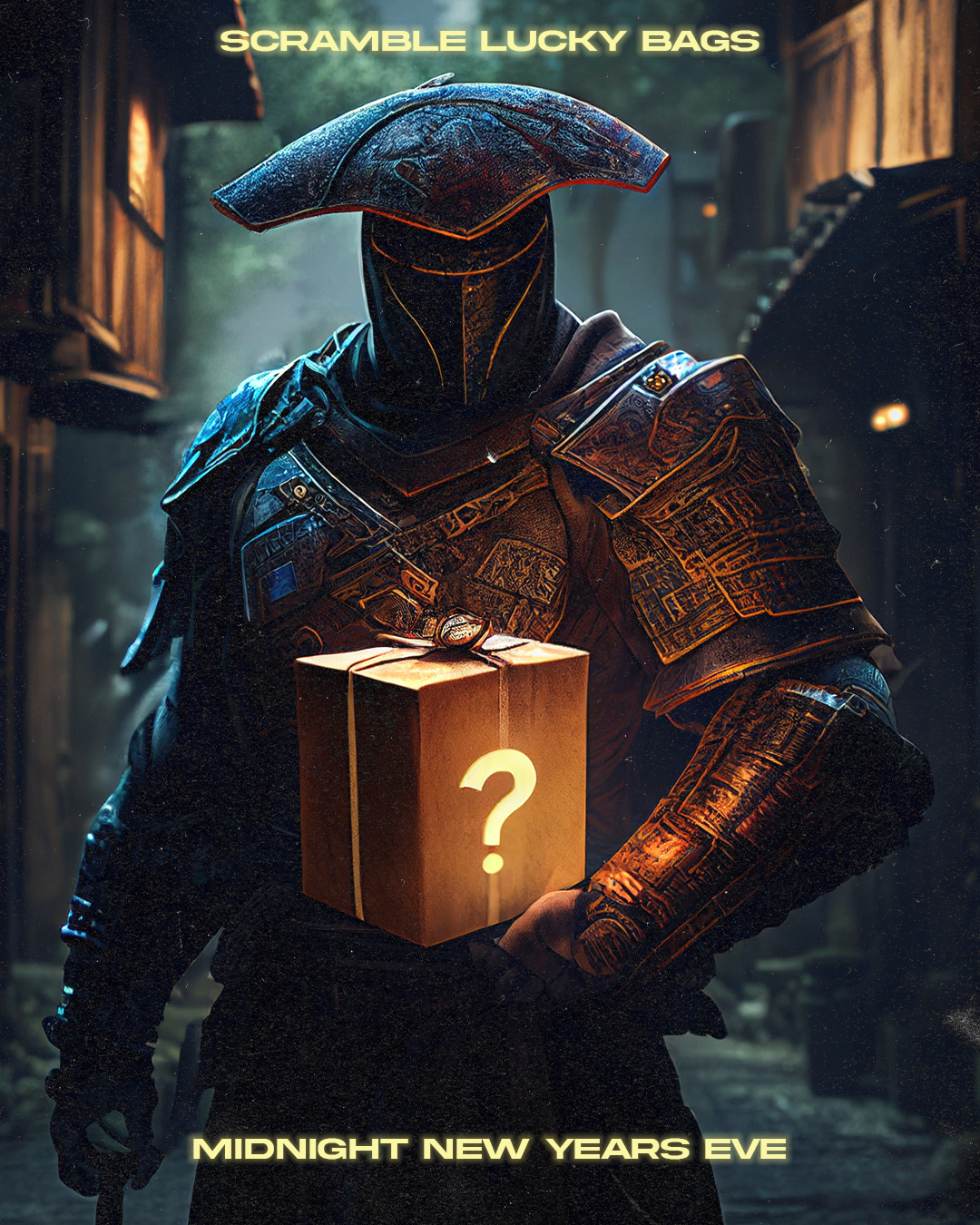 When I lived in Japan, always remember shopping at Isami or Ground Cobra (two martial arts / pro wrestling stores) in Fukuoka during the Lucky Bag Sales. On January 1st, almost all stores in Japan release these "lucky bags". You choose the size of your garment and pick up a bag. The bag always contains higher value items than the amount you paid for it. Part of the excitement, though, comes from not knowing what products you're going to get. You might get something limited edition, you might get something brand new, you might get something that you'd never buy yourself but, actually, you quite like once you open it.
Join us on January 1st for our annual lucky bag sale here at Scramble. We post out orders starting around January 3rd, bear with us. It may take a few days to process all the orders.
Stock is limited and customers may order a maximum of one lucky bag per style.
The styles available are
KIMONO – contains a Scramble jiujitsu gi, and item of rashwear such as rashguard or spats, plus surprise items
NO GI – contains three items of rashwear (could be shorts, spats, rashguard, vale tudos, etc) plus surprise items
STREET – contains either 3 t-shirts plus free gifts, or a hoody / joggers / jacket / shorts plus a t-shirt and free surprise items.
Check back on this page on January 1st (midnight December 31st UK TIME) to purchase.
The bags are available from here, Scramblestuff.com (ships worldwide, currency is GBP), Scramble USA (ships to the USA, currency is dollars), Scramble Australia (ships to Australia, currency is AUD), Scramble Europe, Scramble Japan, and Scramble Ireland.
Our other stores in Canada, Poland and Korea may also have sales – please check the "Country Select" menu at the top of the page.