Inspired by wrestling, suitable for lounging.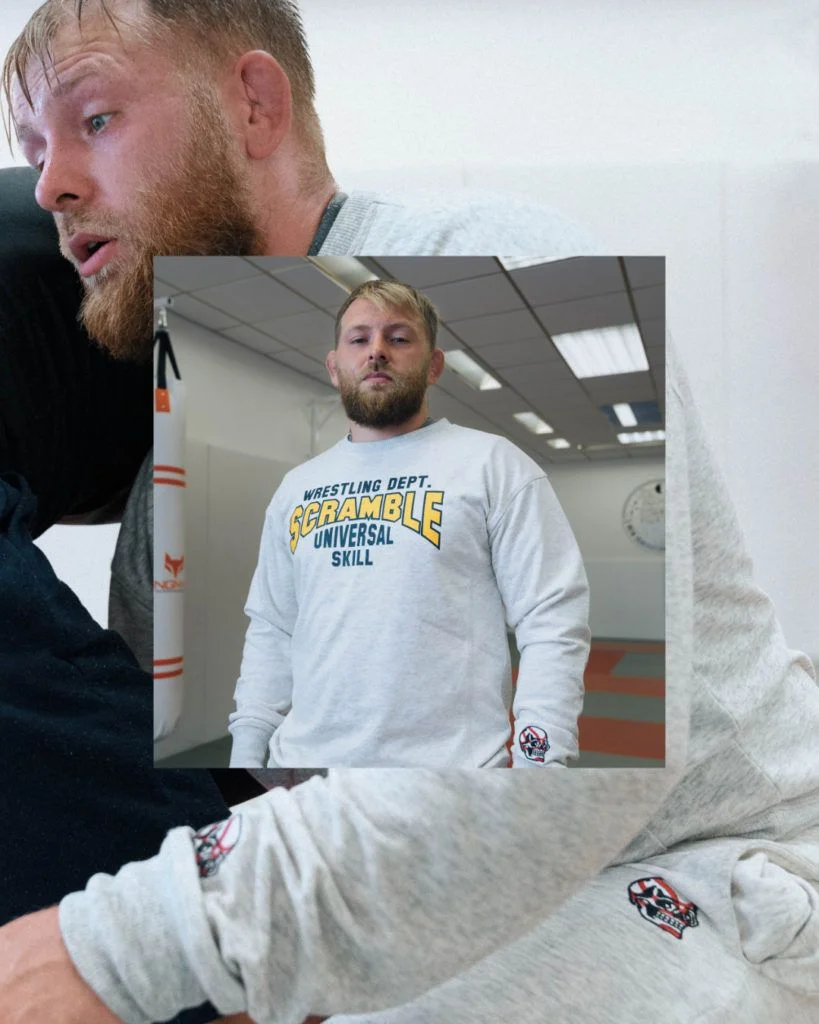 We love wrestling – the aesthetic of sweaty grey jersey and joggers, cuffs tucked into socks, waistband pulled up – practicality over looks, but somehow, still creating looks – and we also love the sport itself. Wrestling is now considered king of MMA – it is the transition between striking and grappling, and often, the better wrestler can dictate the pace and type of fight – just look at the crazy success of wrestlers in the UFC, and of course, Khabib Nurmagomedov. If you can't wrestle, you can't fight.
It's a little known fact that England used to be one of the strongest countries in wrestling – we were the originators of the Catch as Catch Can style, which was disseminated around the world by famous wrestlers like Karl Gotch, Josh Barnett and Kazushi Sakuraba.
Although British wrestling is a shadow of its former self, the fire still burns, and our grapplers are gradually increasing their skill in, and appreciation of, the art of wrestling.
The sport as a whole is probably one of the most popular in the world, and this sweat set celebrates that. Featuring elasticated waists and a drawstring on the pants, it is suitable for hard training as well as comfortable lounging. The only thing it is not suitable for is butt scooting.
Photos by Mike Steven of Welsh commonwealth wrestling medallist, Kane Charig.